The closing ceremony of the 2021 International Training Workshop on Traditional Chinese Veterinary Medicine and Techniques in developing countries was held
来源:科技管理与成果转化处 作者:周磊 时间:2021-12-31 09:01:41 点击:次
On December 24, the closing ceremony of the "2021 International Training Workshop on Traditional Chinese Veterinary Medicine and Techniques(TCVM) in developing countries" was held online, The workshop is sponsored by Department of International Cooperation of Ministry of Science and Technology and Science and Technology Department of Gansu Province, and organized by Lanzhou Institute of Animal Husbandry and Pharmaceutical Sciences of CAAS. Deputy director Li Jianxi presided over the closing ceremony. Researcher Yang Zhiqiang, researcher Zheng Jifang and researcher Luo Chaoying participated in the closing ceremony online, and researcher Wang Xuezhi, researcher Yan zuoting, Researcher Wang Shengyi and other lecturers of the Institute attended the closing ceremony.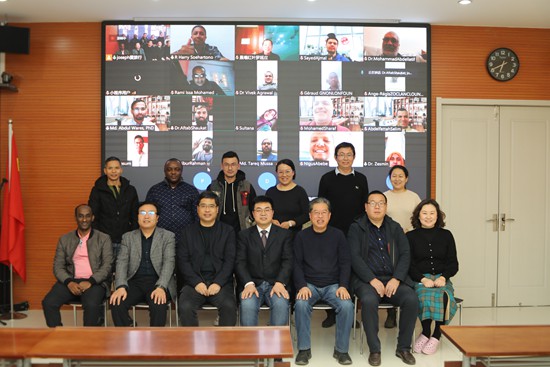 At the closing ceremony, researcher Yang Zhiqiang spoke on behalf of the Institute, hoping that the participants can find a fit point for future cooperation through preliminary learning and contribute to the dissemination and development of TCVM. Mr. Vivek from India, Mr. Raden from Indonesia and MS. Gulnaz from Kazakhstan spoke on behalf of the participants. They said that the rich courses and the training method of combining theory with practice set up in the training workshop opened their eyes and benefited a lot, allowing them to understand another world of veterinary technology. While highly appreciating the achievements of TCVM, they also hope to carry out more cooperation and exchanges with China in the future to improve their country's veterinary technology. As Mr. Raden of Indonesia said, "If you want to get more knowledge or experience just come to China".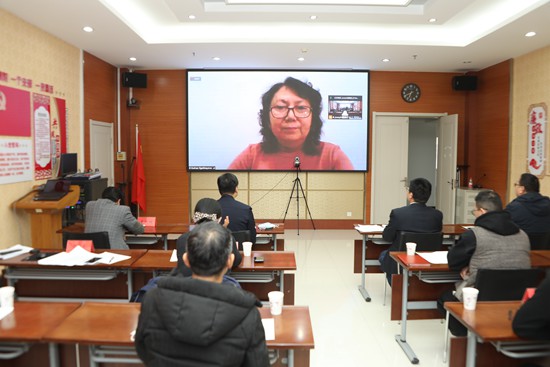 In this training workshop, 27 participants from 11 countries including India, Pakistan, Indonesia, Nepal, Kazakhstan, Afghanistan, Bangladesh, Nigeria, Ethiopia, Eritrea and Benin participated in the online training. The 20 days training not only arranged the basic theory of Chinese veterinary medicine, but also paid attention to the combination of theory and clinical practice, so that the participants had a comprehensive understanding of the application of TCVM in the treatment of animal diseases. During the training, special workshop were also added, and the workshop such as acupuncture, traditional Chinese medicine extraction and traditional Chinese medicine identification were displayed in the form of live broadcast, so that the participants could understand the consummate technology of TCVM in an all-round way. At the same time, during the training period, organize participants to carry out academic seminars to promote in-depth cooperation in the research field between the Institute and participants.